Quality Assurance ----ISO9000 system
Company passed related management system certificates including ISO9001, ISO14001 and OHSAS18001. By carrying out this certificate managing system, company can provide consistency specification products to satisfy various requirements from different clients based on ongoing creation and research to finally guarantee Rike's product quality always become the leading edge in plastic modification fields; occupational health and safety management, environmental management etc. also have the synchronous development as well and have reached even overpassed the standard requirement of related parties.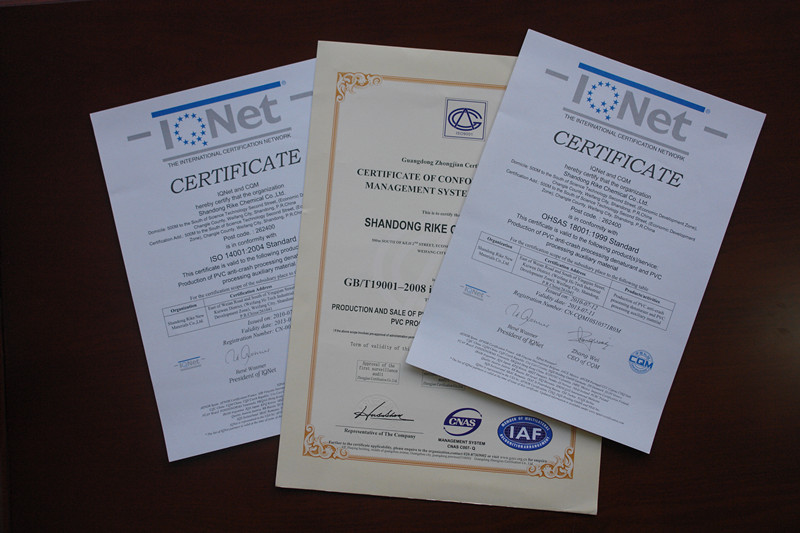 Quality Assurance--- Process Management
Periodically company carry out audit and evaluation for qualified suppliers. During the related procedures including incoming upstream raw materials, production process and finished product packaging and EX-warehouse and so on, we perform detection and supervision for the overall process and make timely response to insure zero defect from incoming upstream raw materials to semi-finished products till finished products. Company use SPC/SQC tool to analyze product quality data and optimize product quality specifications to guarantee the traceability for tested data. Company constantly introduce new technology, new process and new equipment and improve production automation control extent finally guarantee ongoing steady and enhancement of product quality.